Eden Home
"A" Rated School
2015-2016 / 2014-2015 / 2013-2014 / 2012-2013
Four Star School
2015-2016 / 2014-2015 / 2013-2014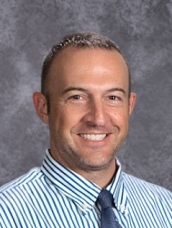 Welcome to Eden Elementary School!
Eden Elementary School strives to meet the needs of all learners every day and believes that all kids can be successful.  The teachers and staff here strive to follow the Greenfield-Central Community School Corporation's vision of "Learning for All, All for Learning" and at Eden Elementary School, we truly believe that "All Means All."
Please feel free to browse our website for important information.  Should you have any questions, please call or email the appropriate staff member.
Thank you,
Devon Marine
Principal
Eden Elementary School
 TWITTER FEED
Tweets by Eden_Principal