"A" Rated School
2017-2018 / 2015-2016 / 2014-2015 / 2013-2014 / 2012-2013
Four Star School
2016-2017 / 2015-2016 / 2014-2015 / 2013-2014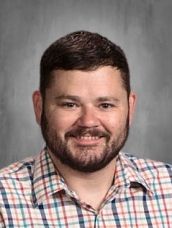 Welcome to Eden Elementary School!
I am honored to introduce myself as the new principal of Eden Elementary, and I am thrilled to have the opportunity to work alongside such a dedicated community of students, parents, and staff members. Together, we will continue to foster a nurturing environment where every child can thrive academically, socially, and emotionally.
At Eden, we believe that education is a collaborative effort between the school and families. We value your involvement, and we encourage open communication and active engagement throughout your child's educational journey. We recognize that each student is unique, with their own set of strengths, passions, and challenges. It is our mission to provide a comprehensive educational experience that caters to the individual needs of every child, while fostering a love of learning and a sense of belonging.
Our highly qualified and dedicated team of educators is committed to delivering high-quality instruction that promotes critical thinking, creativity, and problem-solving skills. We strive to create a dynamic and inclusive learning environment where students feel safe to explore, take risks, and develop a growth mindset. The teachers and staff here strive to follow the Greenfield-Central Community School Corporation's vision of "Learning for All, All for Learning" and at Eden Elementary School, we truly believe that "All Means All."
Please take a moment to explore our school's website, where you will find important information, updates, and resources to support your child's learning journey. Additionally, feel free to reach out to our office staff or myself if you have any questions, concerns, or suggestions. We are here to serve you and your family.
Thank you for entrusting us with your child's education. Together, let us create a nurturing and empowering learning environment where every student can thrive and reach their full potential. I look forward to a successful and rewarding school year ahead.
---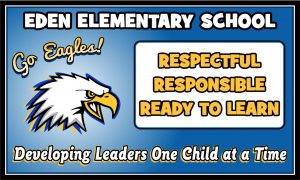 ---
Upcoming News and Events